Vasco Rossi a Biel
"Albachiara" e minaccia di bomba
Sabato scorso, circa 8000 persone sono accorse al palazzo del ghiaccio di Biel per il concerto di una delle poche rockstars italiane: Vasco Rossi.
Nonostante alcune dicerie secondo cui Vasco Rossi non poteva cantare - perché ancora in prigione a Bologna, oltre ad una minaccia di bomba (?!) circolata da alcune settimane su volantini diffusi nella città di Biel - fans da tutta la Svizzera si sono radunati sabato al palazzo del ghiaccio di Biel. Anche targhe tedesche e italiane si potevano trovare fra quelle locali.
Il concerto è iniziato - per il piuttosto imbronciato Vasco Rossi - insolitamente presto (ma comunque 40 minuti in ritardo) con Muoviti, un pezzo molto roccioso dal suo album Liberi liberi, che è uscito tre anni fa. Come menzionato, Vasco Rossi è un animale strano nel business della musica italiana. Lui né appartiene ai Cantautori (per esempio Lucio Dalla) né ai softies come Marco Masini, ma è una delle rockstars italiane più autentiche, incluso Edoardo Bennato.
Torniamo al concerto. Dopo delle canzoni tirate, la band - che era in gran forma come il suo leader - passa a un set di canzoni più tranquille, così da far riposare le orecchie provate dai volumi altissimi.
L'atmosfera nel palazzo del ghiaccio di Biel era eccellente questa sera. Il pubblico, che era composto quasi esclusivamente da italiani, ha cantato (gridato) a pieni polmoni. Questa, a proposito, è un'osservazione ricorrente di tutti i concerti di Rossi. Lui sa come prendere il pubblico, e questo a sua volta lo guida al top della performance. A parte i bis (per cui si è fatto attendere 10 minuti), è stato un peccato che la scaletta di Vasco Rossi fosse uguale al suo ultimo album vivo Fronte del Palco, cosa che ha reso lo show non particolarmente eccitante.
La stella italiana ha concluso lo spettacolo con Albachiara, la più leggendaria ed eterna canzone secondo i suoi fans. Senza Albachiara nessun concerto di Vasco Rossi può dirsi riuscito.
Nonostante i problemi di suono e l'ingresso difficile nell'arena da una sola porta aperta dove ognuno è stato controllato (solo superficialmente), questo concerto certamente è stato un successo, un'esperienza memorabile.
testo sotto ritratto:
Vasco Rossi ha ootenuto un caloroso benvenuto dai suoi fans nello stadio del ghiaccio di Biel, anche se il concerto non è stato immune da difetti.
Fonte: giornale "Bieler Tagblatt"
Traduzione a cura di Mattia di "Solierifans.com"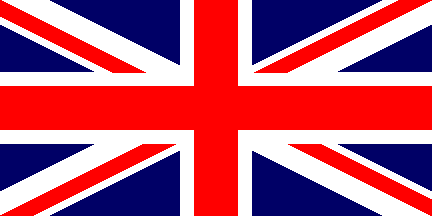 Vasco Rossi in Biel
"Albachiara" and bomb threat
Last Saturday, around 8,000 people gathered in the ice rink of Biel to attend the concert of one of the few Italian rock stars: Vasco Rossi.
Despite early rumors Vasco Rossi could not perform - namely because he was still in prison in Bologna, and a bomb threat (?!) circulating a few weeks before the concert on leaflets in the town of Biel - fans from all over Switzerland met on saturday in the rink of Biel. Even a few german and italian license plates were found among the local ones.
The concert began - for the rather moody Vasco Rossi - unusual early (but still almost 40 minutes too late) with Muoviti, a very rocky piece from his album liberi Liberi which has been released three years ago.
As mentioned earlier, Vasco Rossi is a weird bird in the Italian music business. He belongs neither to the Cantantauri (for example Lucio Dalla) nor to the softies like the newcomer Marco Masini, but he is one of the most authentic Italian rock stars, including Eduardo Bennato.
Back to the concert. After some fast compositions the band - which was by the way along with its leader in great shape - changed to a quieter part so you could recover from some moderate hearing loss which was risked at the extremely high volume level.
The atmosphere in the ice rink of Biel was excellent this evening. The audience, which consisted almost of Italians only, sang (screamed) almost at the top of their lungs. This, by the way, is a recurrent observation at Vasco Rossi concerts. He knows how to take the audience, and this in turn drives him to top performance. Except for the encores (for which he waited 10 minutes), it was a pity that Vasco Rossi's order of playlist was equal to his latest live album Fronte del Palco, which made the whole thing not particularly exciting.
The Italian star concluded his presentation with Albachiara, the almost legendary and eternal favorite song of his fans. Without Albachiara no successful Vasco-Rossi-concert.
Despite sound problems and the difficult entrance into the stadium by a single open door where each individual was searched (in fact just a superficial frisk), this concert was certainly a success, a memorable experience.
text under picture:
Vasco Rossi got a stormy welcome from his fans in the Ice Stadium of Biel, although the concert was not without flaws.
Source: newspaper "Bieler Taggblat"
Translation by "Vasco Rossi International"