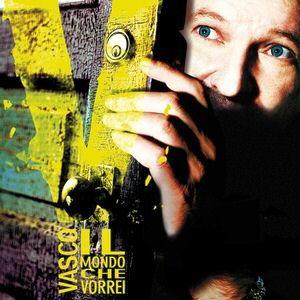 Il Mondo che vorrei (2008)
Tracklist:
1. Il Mondo Che Vorrei
2. Vieni Qui
3. Gioca Con Me
4. E Adesso Che Tocca A Me
5. Dimmelo Te
6. Cosa Importa A Me
7. Non Vivo Senza Te .
8. Qui Si Fa La Storia
9. Colpa Del Whisky
10. Non Sopporto
11. Ho Bisogno Di Te
12. Basta Poco

SLASH To Guest On VASCO's New Album
VELVET REVOLVER guitarist Slash (ex Guns&Roses) has made a guest appearance on the new album from Italian pop-rock songwriter/superstar Vasco Rossi, titled "Il Mondo Che Vorrei".

Vasco describes the song featuring Slash as "a real bomb," and says that he got in touch with the guitarist through his session drummer, Matt Laug, who is said to be the former GUNS N' ROSES axeman's longtime friend.
The album "Il Mondo Che Vorrei" has 12 songs and has been released on 28th march 2008 in Italy, but also in Spain, France, Germany, Switzerland and the Netherlands.