Superstar nuovo in Italia
Vasco Rossi in tour in Germania.
Anche Le Stones erano entusiasti
Il rock italiano ha un nuovo nome, Vasco Rossi. Una centrale elettrica della musica, come se Joe Cocker avesse iniziato a cantare in una via di Bologna. Addirittura gli Stones hanno visto un concerto di Vasco Rossi e ne sono rimasti entusiasti. Lo scorso anno ha riempito lo stadio di Milano, cosa che nemmeno Madonna è riuscita a fare. Ora la nuova superstar italiana va all'attacco dell'Europa. Stasera alle 8 Rossi è ospite dell'E-Werk a Colonia. EXPRESS lo ha incontrato a Ludwigsburg.
Sin dalla prima nota il 38enne ha tenuto in pugno il suo pubblico. Gli occhi azzurri di Vasco sprizzano vitalità. I suoi capelli lunghi e riccioluti, tenuti da una tipica bandana. La sua maglia è ben aperta.
Orgoglioso e sfacciato denuncia le "stupide regole", canta di un vivere libero ("Liberi Liberi") e di affrontare la realtà. Il pubblico, in maggioranza italiano, canta con lui parola per parola. Le sue canzoni sono per i fans un atto di fede. Il cantautore conduce i 1300 fans del Forum come se fossero i 110.000 di San Siro.
Dopo il concerto incontriamo il cantautore per un'intervista. L'eroe ribelle italiano, un gigante sul palco, è visibilmente stanco.
EXPRESS: a Roma e Milano i poster pubblicitari annunciano "Aspetta, che ti do l'animale" e attraggono enormi folle. In Germania suoni in piccoli clubs.
Rossi: la prendo come sfida quella di un ritorno alle origini. Il mio modo di esprimermi si è creato nelle discoteche della valle del Po.
EXPRESS: il mito Vasco è stato persino in carcere per cocaina.
Rossi: ho usato le droghe, ma non seriamente. Con la cocaine cercavo di spazzare via i miei problemi quotidiani. Voglio insegnare ai giovani a non fare gli stessi errori.
EXPRESS: contro chi lotti nelle tue canzoni?
Rossi: prima di tutto contro gli arroganti, i conservatori e i moralisti. Do ai fans ciò che i loro genitori proibiscono. Tutti dovrebbero lottare per la propria libertà, senza riguardi.
Fonte: giornale "Express"
Traduzione a cura di Mattia di "Solierifans.com"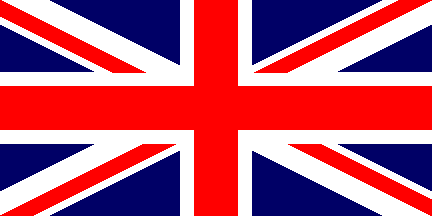 Italy's new superstar
Vasco Rossi on tour in Germany
even The Stones were enthusiastic
Italian rock has a new name, Vasco Rossi. A musical powerhouse, as if Joe Cocker learned to sing in an alley of Bologna. Even The Rolling Stones came to a Vasco Rossi live concert and were entuisiastic. Last year he filled Milan stadium what even Madonna didn't accomplish. Now Italy's new superstar starts an European attack. Tonight at 8 p.m. Rossi is a guest of E-Werk, Schanzenstr. 33 in Cologne. EXPRESS met him in Ludwigsburg.
From the first note, the 38-year old has his audience in the grip. Vasco's blue eyes spray vitality. His long hair curls like a fur collar, held by a typical headband. His shirt is wide-opened.
Proud and cheeky he denounces "stupid rules", sings about living freely ("Liberi Liberi") and facing reality. The - mostly Italian - audience sings along word by word. His songs are for them a confession of faith. The Singer conducts the 1300 fans in the forum, as if they were 110.000 in the San Siro stadium.
After the concert we meet the songwriter for an interview. Italy's rebellious hero, a giant on stage, is weary, seems almost plain.

EXPRESS: In Rome and Milan, posters announce <Wait, I'll give you the animal> and attract large crowds. In Germany you play in small clubs.
Rossi: I see this as a challenge to go back to the roots. My way to express myself, has been created on the dance floor of the Po Valley.
EXPRESS: Myth Vasco was even in jail for cocaine.
Rossi: I took drugs, but not seriously. With cocaine I pushed away my daily problems. I want to learn young people not to make the same mistakes.
EXPRESS: Against what do you fight in your songs?
First of all against arrogant people, conversatives and moralists.
I give the fans what is forbidden by their parents. Everyone should strive after his freedom, without regards.
Source: newspaper "Express"
English Translation by "Vasco Rossi International"