La rockstar che ha attraversato le Alpi
Vasco Rossi ha cantato canzoni sempre giovani
"E' vero, è vero", ripetevano in coro quando una canzone finiva, quando prendeva una pausa, quando scendeva tra di loro a stringere mani, quando ritornava sul palco o quando prendeva in mano una bandiera tricolore.
Loro, forse un migliaio accorsi da Colonia e Wuppertal, erano entusiasti di vederlo, il Vasco Rossi che ha attraversato le Alpi per la prima volta fino al nord della Germania a Wolfsburg, la città più italiana fuori Italia, per cantare al Congress Park domenica sera.
Per ore è stato salutato dai suoi fans con striscioni che recitavano frasi tipo "Vasco unico". Vasco Rossi non li ha delusi, non ha dimenticato nemmeno un secondo di dare espressione musicale ai loro sentimenti, desideri e delusioni; invitandoli a una vita libera, col coraggio di dire no.
Le sue canzoni sono inni alla bellezza delle donne, ai loro sorrisi, movimenti e fisici. I suoi versi sono canzoni che trattano di libertà, ribellione e indipendenza. Vasco canta in modo teneramente adulatorio, poi urla a squarciagola, alza la voce e la riporta a toni normali. Intanto cammina sul palco come Mick Jagger. Ma paragonarlo ai Rolling Stones, il bassista a Jack Bruce, il batterista a Mike Stone (Vanilla Fudge) è inammissibile. Perché quel che Vasco Rossi deve offrire è rock italiano, inalterato da circa due decadi.
I suoi fans sono rimasti fedeli a lui o sono giovani,comunque amano le sue canzoni. Vasco Rossi eccita generazione dopo generazione in Italia. Canta in italiano, la lingua in cui lo stile di vita italiano è espresso al meglio (!). Forse per questo Vasco Rossi, che riempie i maggiori stadi del calcio a Milano e Roma, è semisconosciuto qui.
Ma il linguaggio musicale, anche del Rock'n Roll, è internazionale. Anche qui in Germania a Wolfsburg i giovani sognano l'amore. I tedeschi hanno visto come una rockstar italiana si rapporta ai propri fans. Ma solo pochi hanno avuto questa esperienza. Quella sera "Siamo solo noi" significa "Siamo tra di noi".
Testo sotto l'immagine:
E' vero: Vasco Rossi ha cantato al CongressPark. La rockstar italiana ha addirittura attratto fans dalla regione del Reno fino a Wolfsburg. Il suo show di due ore e mezza ha convinto con ogni nota e ogni parola.
Fonte: giornale "Wolfsburger Nachrichten"
Traduzione a cura di Mattia di "Solierifans.com"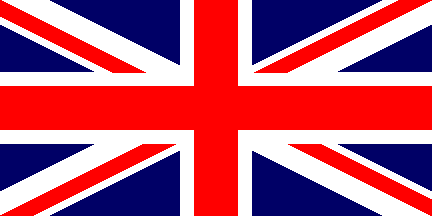 The rock star who crossed the Alps
Vasco Rossi sang forever young songs
'E vero, e vero (It's true, it's true)", again they chanted it when he finished a song, when he took a break, when he plunged into the crowd shaking countless hands, when he returned on stage or when he took the green white red flag from their hands.
They, perhaps even 1000 had traveled from Cologne and Wuppertal, were enthusiastic to see him, Vasco Rossi who crossed the Alps for the 1st time to the north of Germany in Wolfsburg, the most italian city outside Italy, to actually perform at the Congress Park on sunday evening.
For hours he was greeted by his fans with banners: "Vasco Rossi the only one" and "The prophet has come under its Young to tell about another parable". Vasco Rossi didn't disappoint them, not for a second did he forget to give musical expression to their feelings, their longings and their disappointments; inviting them to a free life, to have courage to say no.
His songs are hymns about the beauty of women, about their smiles, moves and fitness. His verses are songs about freedom, rebelliousness and independence. Vasco sings flattering softly, then screams out loud, raises his voice and takes it back to normal. Meanwhile he walks over the stage like Mick Jagger. But to compare him with the Rolling Stone, the bassists with Jack Bruce, the drummer with Mike Stone (Vanilla Fudge) is inadmissible For what Vasco Rossi has to offer, is Italian rock, unaltered since about two decades.
His fans have remained faithful to him or are young, like his songs. Vasco Rossi excites generation after generation in Italy. He sings in Italian, the language in which the Italian way of life is expressed best. That's why Vasco Rossi, who fills the biggest football stadiums in Milan and Rome, is hardly known here.
But the language of music also Rock 'n Roll is international. Also here, in Germany, in Wolfsburg young people always dream again and again about love and oppose decrepid structures. The Germans saw how refreshingly uncomplicated Italian rock stars and their fans deal wich each other. But only a few have had this experience.
That evening Siamo solo noi means "We are among us".
text under picture:
It's true: Vasco Rossi rocked in the CongressPark. The italian rockstar even attracted fans from the Rhineland to Wolfsburg. His two-and-a-half hour show convinced with every note and every word.
Source: newspaper "Wolfsburger Nachrichten"
Translation by "Vasco Rossi International"