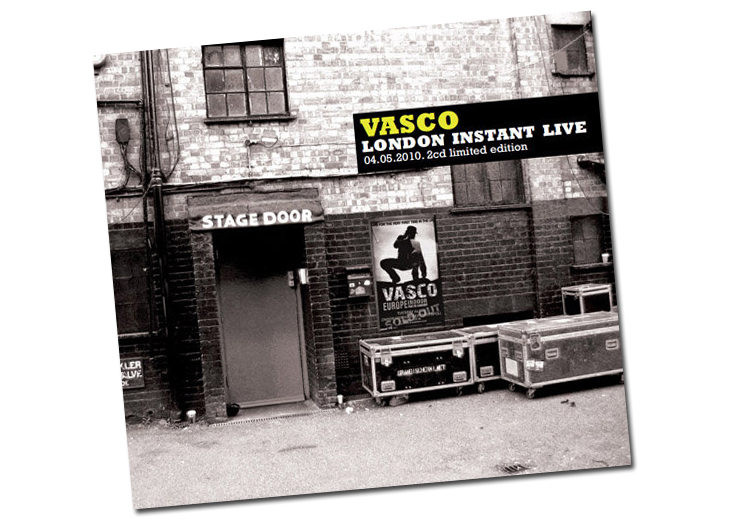 London Instant Live (2010) - 2CD
Tracklist CD1:
1. un gran bel film
2. ieri ho sg. mio figlio
3. cosa vuoi da me
4. la nostra relazione
5. sto pensando a te
6. gli angeli
7. domenica lunatica
8. bollicine
9. anima fragile
10. ad ogni costo

Tracklist CD2:
1. sono ancora in coma
2. delusa
3. quanti anni hai
4. ...stupendo
5. un senso
6. deviazioni
7. il mondo che vorrei
8. sally
9. dillo alla luna
10. incredibile romantica
11. vita spericolata
12. canzone
13. albachiara

VASCO To Release Recording Of First UK Show
VASCO's first and only concert in the UK (May 4th, 2010 at Hammersmith Apollo in London)has been released as
an "instant" live album on June 22nd through EMI.
Entitled Vasco - London Instant Live,
there are 2 versions: limited edition double CD
and digital download (available only for 90 days).
24 songs and over 2 hours of live music.
Sold out gig.